 Arduino Project
Magicbot Bluetooth Controling
Make Bluetooth controlled remote car using Magicbot
Story
We will learn about how to make a Bluetooth control remote car using Magicbit & Magicbot platform,
Theory and Methodology
The theory is very simple. we send data to Magicbit using our remote. Then Magicbit reads that data and then controls the motors according to that command. In this case, our remote is a smartphone. To communicate with Magicbit, we use a specific app. You can find many types of apps from the play store or the app store to do that. We used serial data protocol for sending the data. When we power on the Magicbit, it searches for Bluetooth devices around it. Then it connects with a related device and gets data from it. According to the data sent by the smartphone, the ESP32 processor of the Magicbit will generate motor driver signals. These signals will use by the inbuilt motor driver of the Magicbit to control both motors.
Software Setup
This has two sub parts. The first one is the mobile application part and the second one is the Arduino programming part. So let's look at our first part. To control our car we use "Arduino Bluetooth Car Control" Bluetooth app which is available in the play store. But you can find a bunch of apps to control the remote car. If you are using an iPhone you can use another app to connect with Magicbit. To connect with Magicbit, click the Bluetooth symbol on the app and choose the ESP32 device. After small time your phone will connect with Magicbit. Now your remote is ready.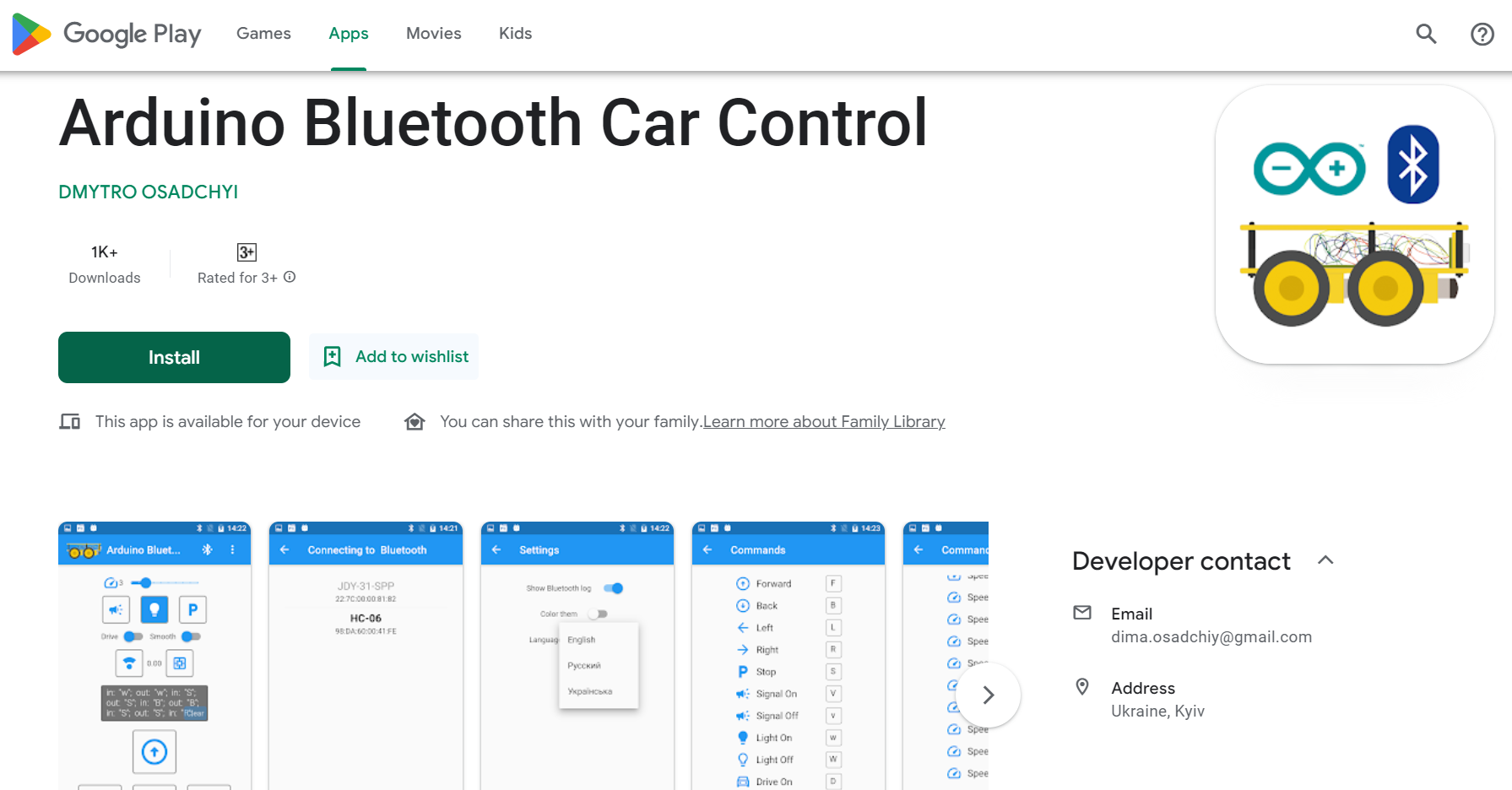 You can directly download firmware from here and upload using other option in Magicbit Uploader. Or you can continue to read for Ardunio program.