Download software and tools here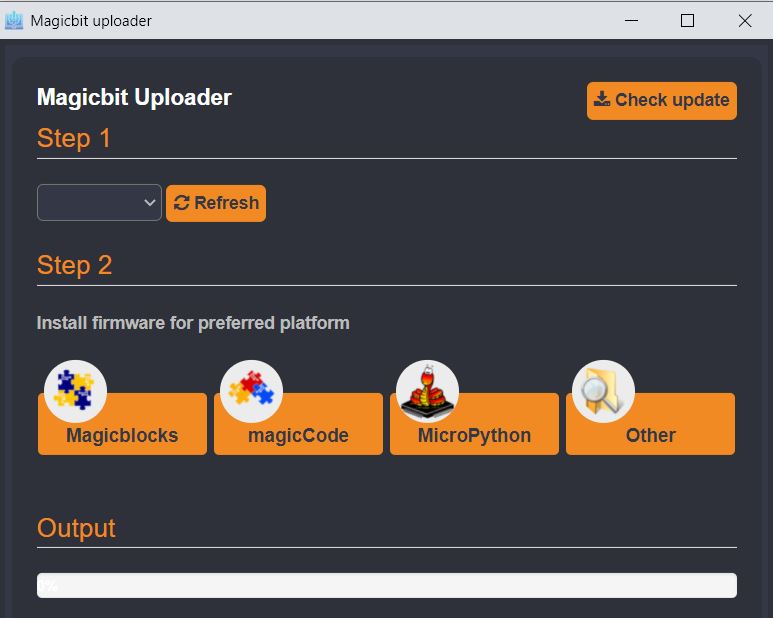 Magicbit Utility provides USB drivers and firmware to work with magicblocks.io, magicCode and microPython. And you can upload .bin files to Magicbit using this software. Upload Test.bin in examples folder to test features in the Magicbit.
Download and install Magicbit Uploader. If you get popup window with a warning click on more info and then click on run anyway.
Automatic uploading may not work properly in some computers. Try following steps if you get Connecting… message on output window in Umagicbit uploader or in Arduino
Press flash button on Magicbit before click upload
Press and release reset button while holding the flash button down
Release the flash button
Then try to upload again. If it still didn't work please send us an email to info@magicbit.cc
STEP1 : Run sudo easy_install pyserial on terminal
STEP2 : Download and double click to extract Magicbit uploader
STEP1 : Press Cmd Space to open spotlight search, and type terminal and press Enter.
STEP2 : Type sudo easy_install pyserial in terminal window and press enter. You might need to enter your pc password to continue.
STEP3 : Download Magicbit Uploader and double click to extract.
STEP4 : Open Magicbit uploader. You will get a warning message. Go to System Preference ->  Security & Privacy -> Allow to run Magicbit Uploader.
Open web uploader and click on Connect button. Select serial port from the popup window. If connection failed unplug Magicbit and retry again. Automatic uploading may not work properly in some computers. Try following steps if you get Connecting… message on output window in Magicbit uploader or in Arduino
Press flash button on Magicbit before click upload
Press and release reset button while holding the flash button down
Release the flash button
Then try to upload again. If it still didn't work please send us an email to info@magicbit.cc
STEP1: Open terminal and run following command
STEP2: Download and extract. Run Magicbit Uploader file in the folder
Automatic uploading may not work properly in some computers. Try following steps if you get Connecting… message on output window in Umagicbit uploader or in Arduino
Press flash button on Magicbit before click upload
Press and release reset button while holding the flash button down
Release the flash button
Then try to upload again. If it still didn't work please send us an email to info@magicbit.cc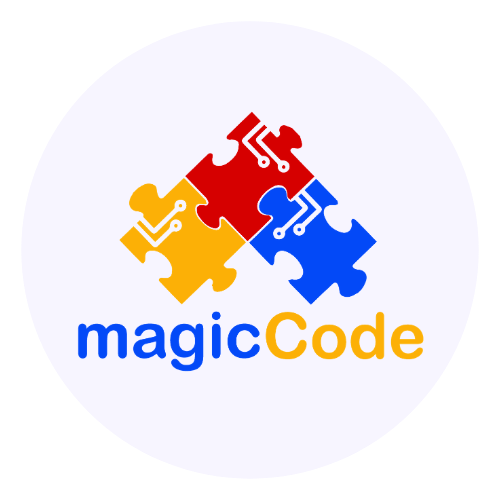 Magiccode is a Scartch 3.0 based software to learn coding for kids with visual programming interface. It can be used to program magicbit and other Arduino boards as well
Download