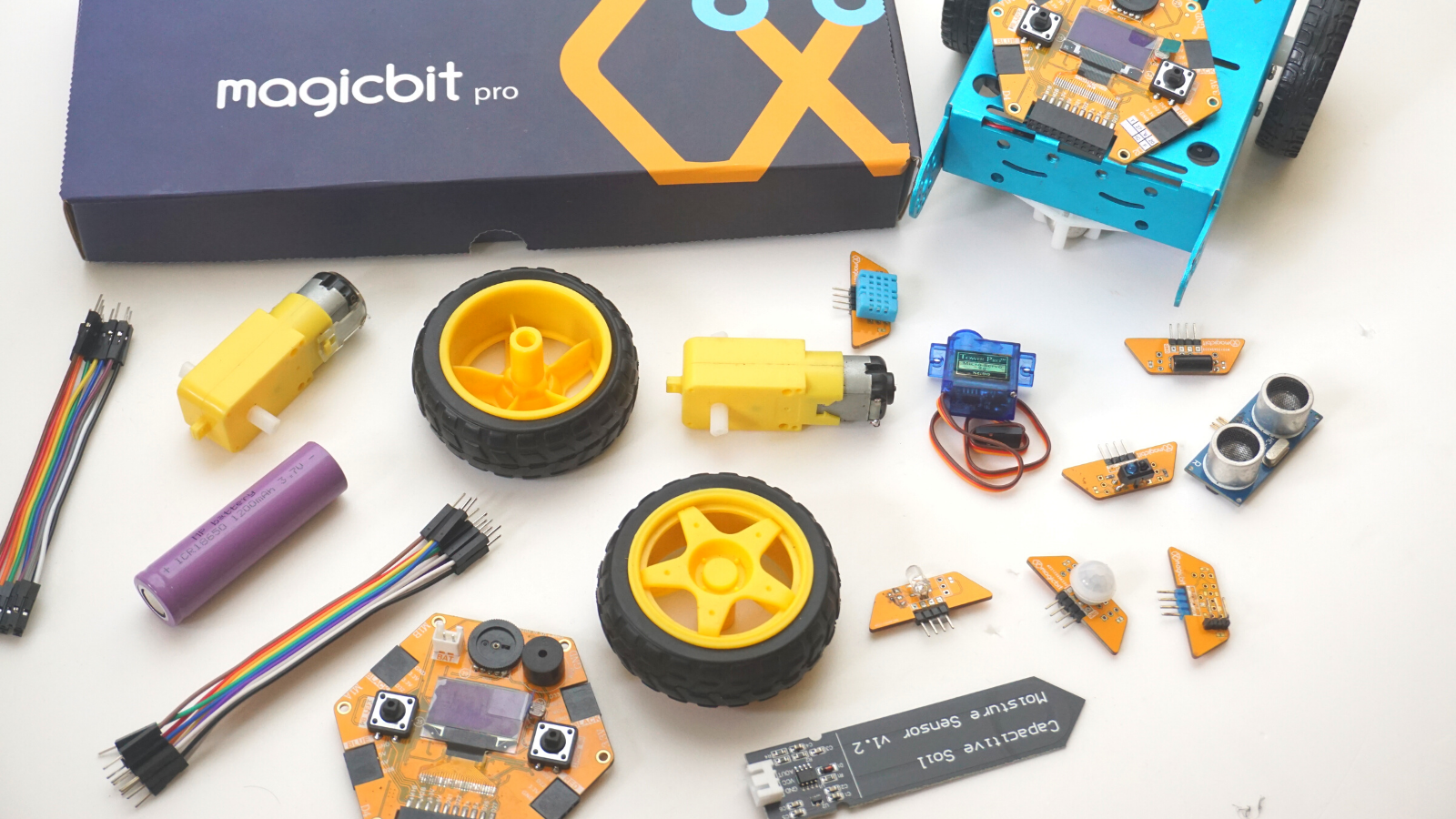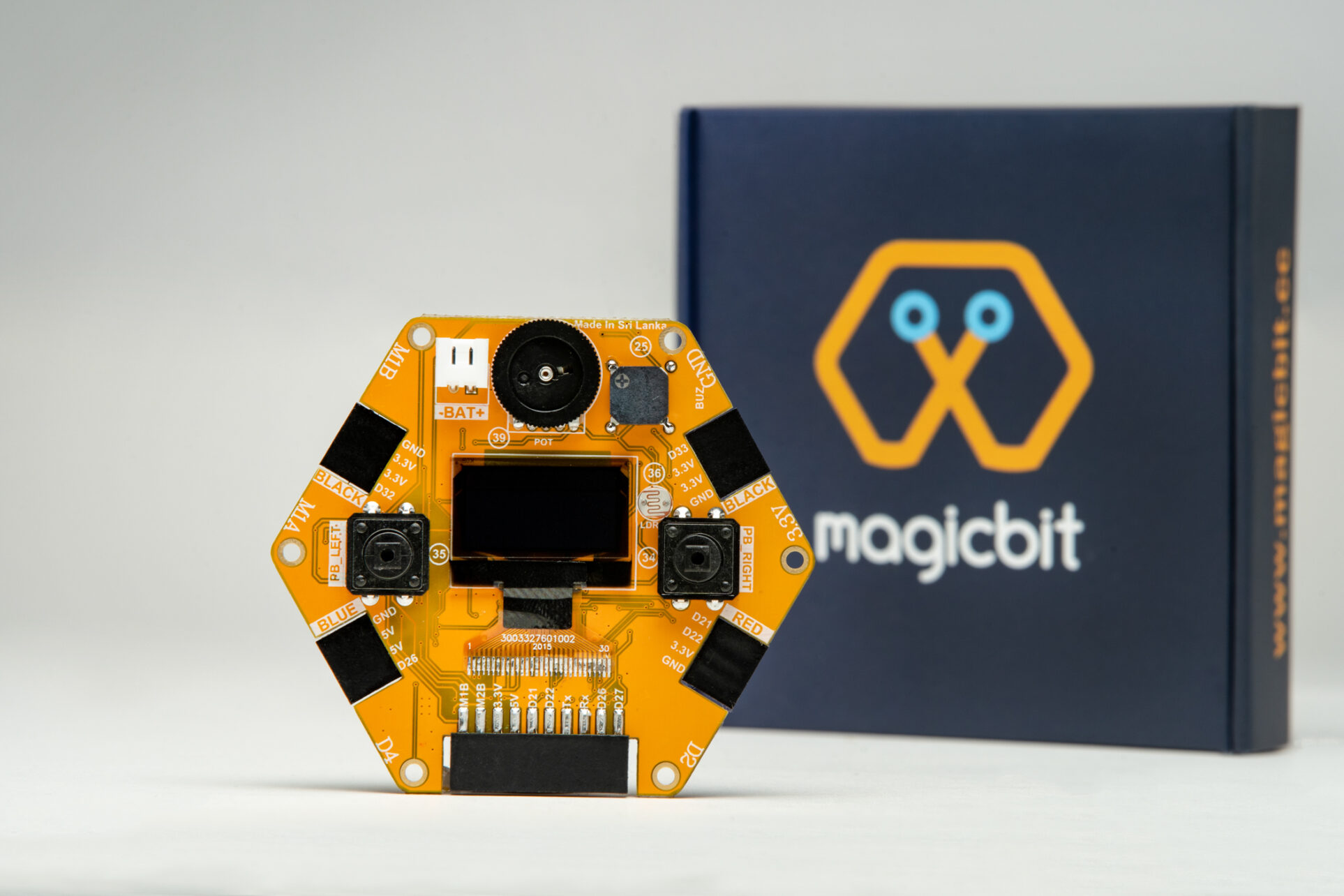 Magicbit is  a tiny computer which can be programmed to create different innovative applications using technology
Learn More
The
real magic
of innovation
A feature rich, easy to learn and affordable all in one platform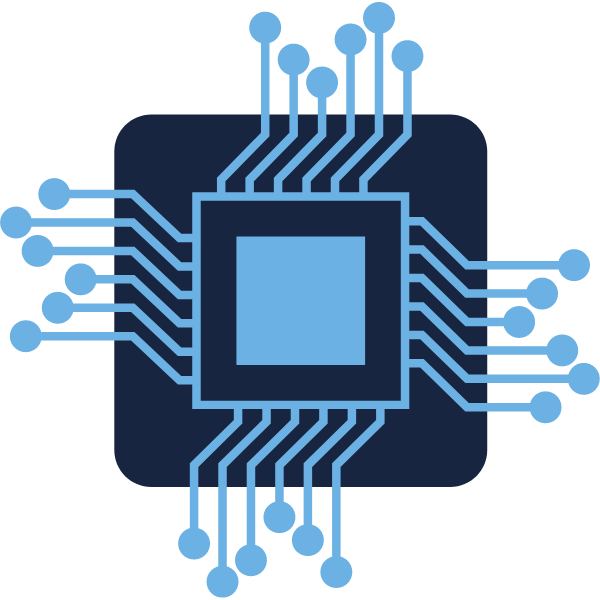 Electronics
Develop new electronic applications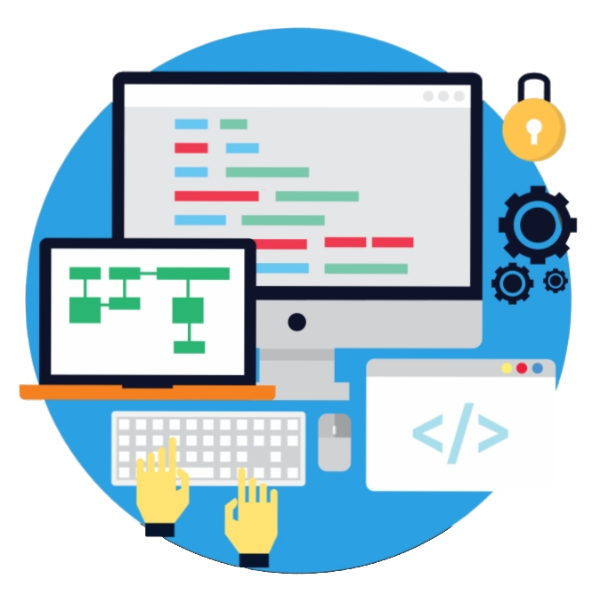 Coding
Program Magicbit in different programming languages and practice coding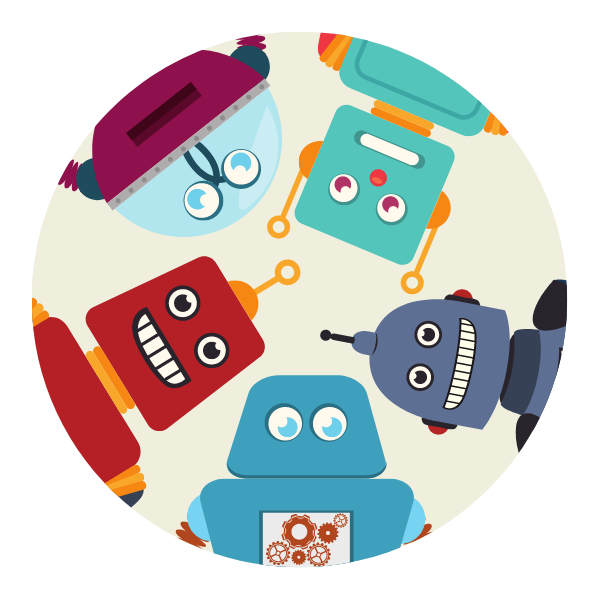 Robotics
Learn the basics of robotics and go beyond basics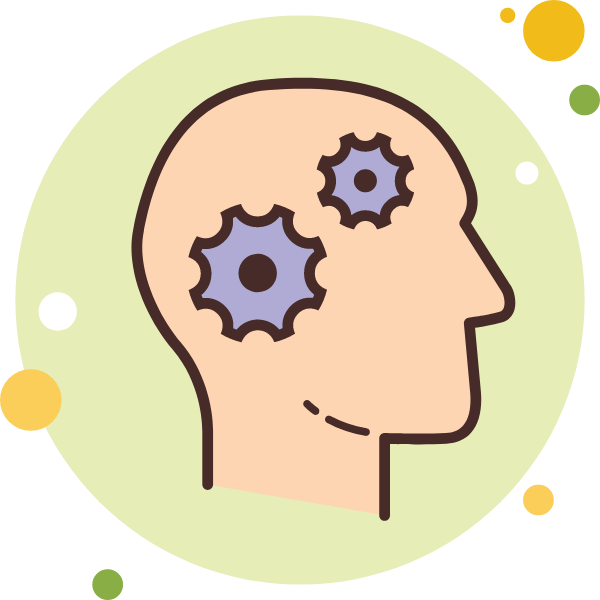 ML
Experiment with Machine Learning (ML) and identify practical applications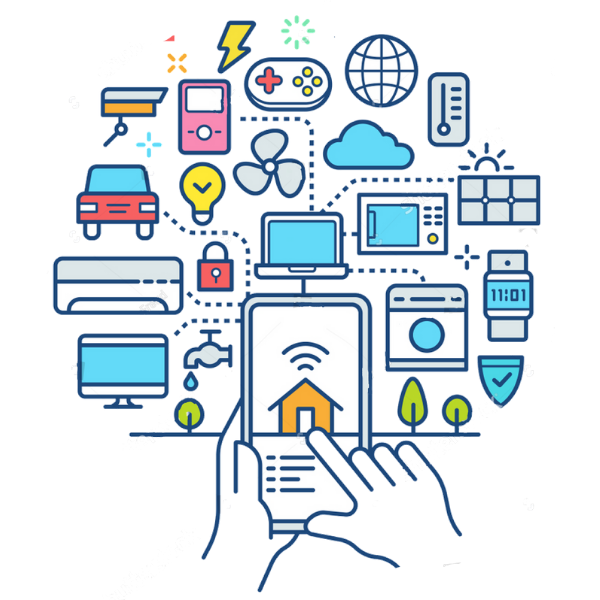 IoT
Build new Internet of Things (IoT) solutions with ease to fins solutions to practical problems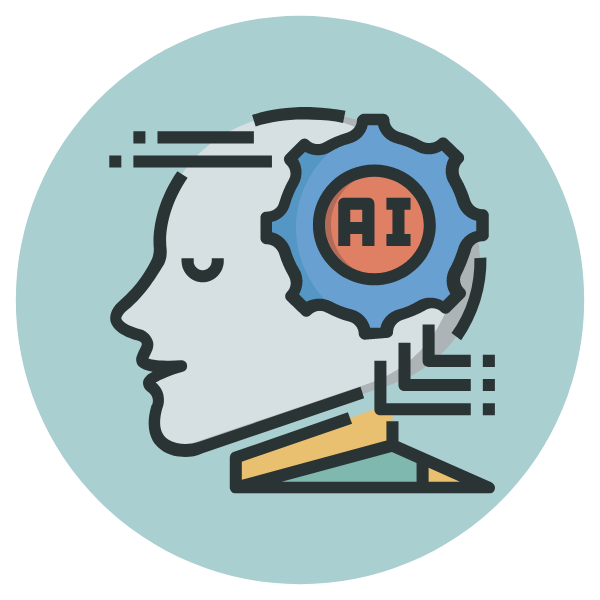 AI
Learn basics of Artificial Intelligence by practical examples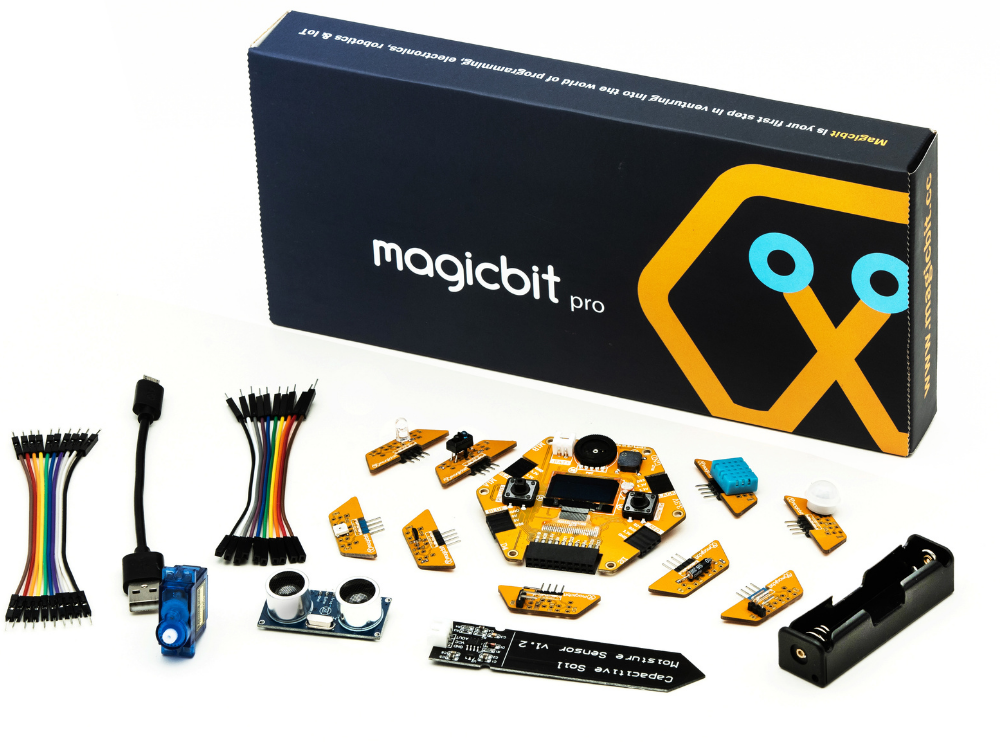 Magicbit provides a single integrated platform with hardware, software and mobile app to practice different areas of technology such as coding, IoT, robotics, AI and electronics using the same platform.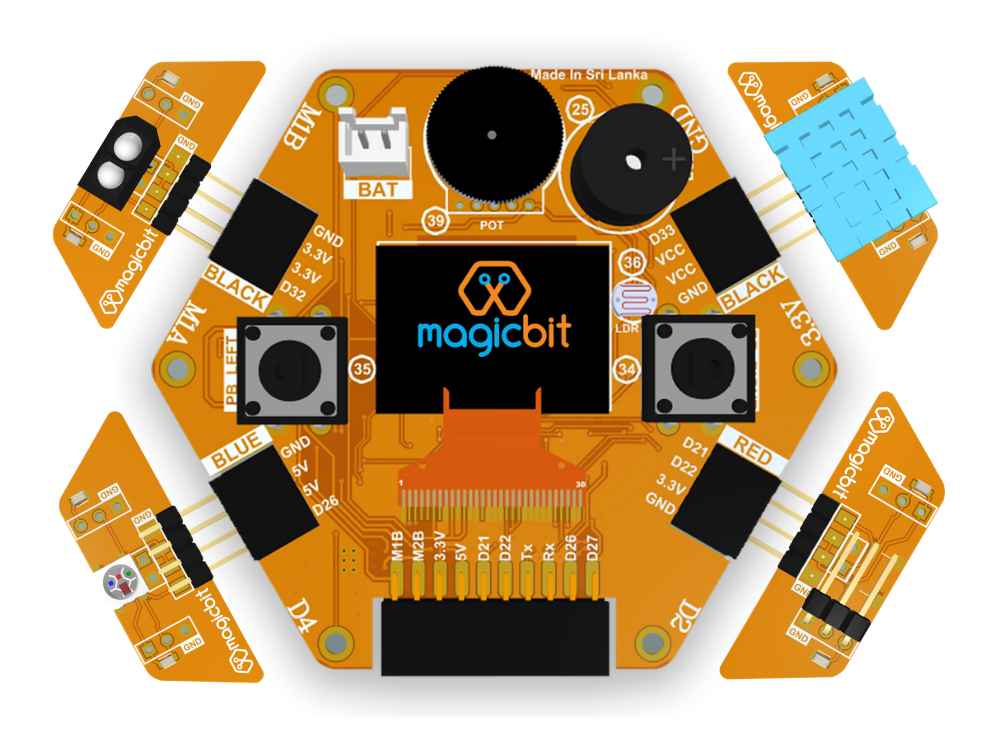 Different sensors can be plugged in to the Magicbit platform simply as plug and play modules which avoid the hassle of jumper wires and breadboards for a solution.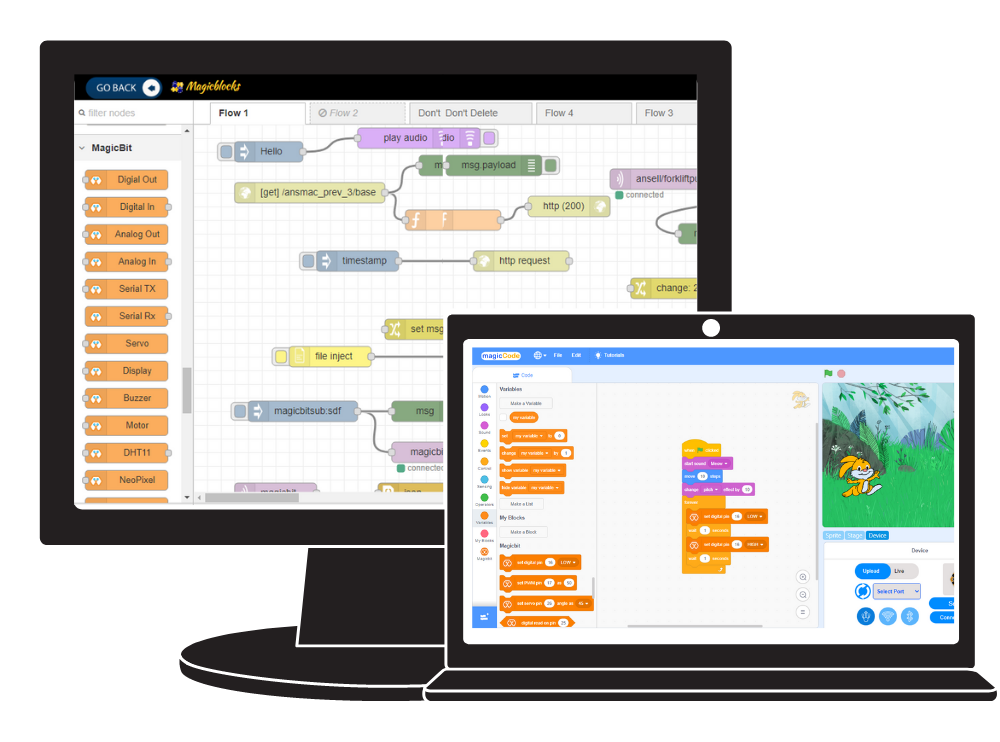 Multiple Programming Options
Magicbit innovation environment supports beginners to start the innovation journey easily and even the experts can use the same environment to develop complex applications with hardware, cloud and mobile integrations.
Unique Features of Magicbit
Magicbit provides a set of unmatched features with any other innovation platform.
Program easily with Visual Code Builders
Visual code builders provides interface to drag and drop different blocks according to a logic and develop a solution. So even a person with minimum programming knowledge can start developing solutions.
magicblocks.io
magicCode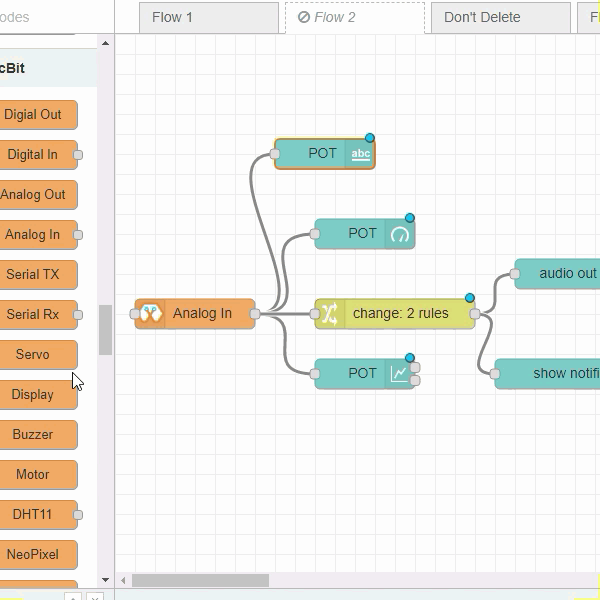 Magicblocks Mobile App
Magicblocks mobile app support to bring all the capabilities of mobile phone to the innovation space. Basically you can use sensors and outputs in your phone in any solution with magicblocks app.
For Android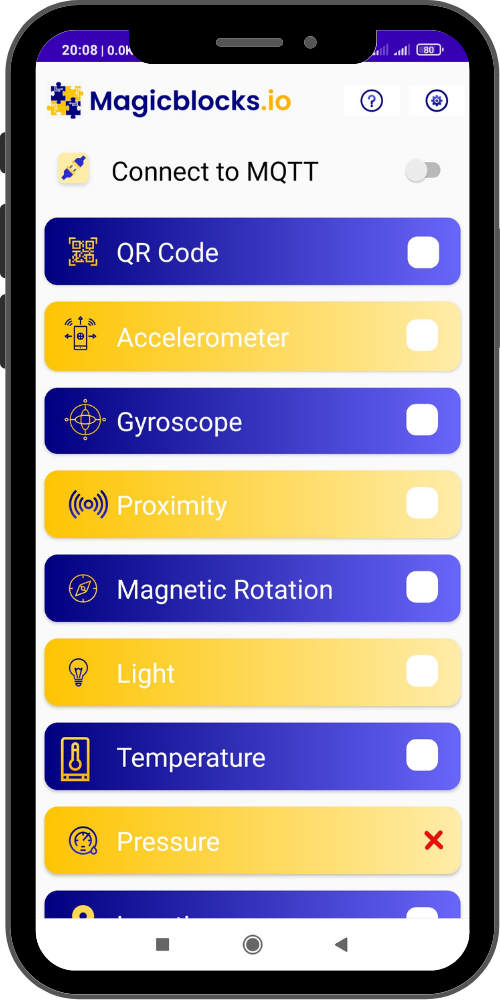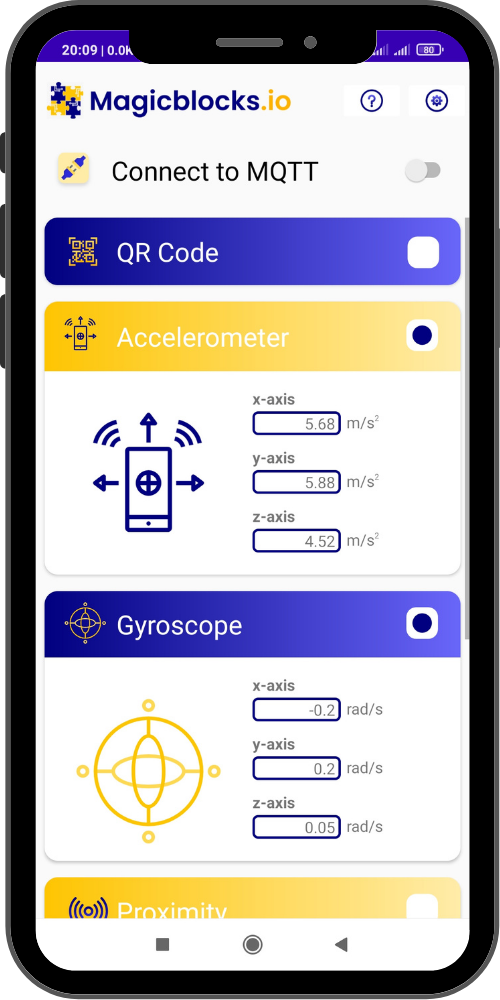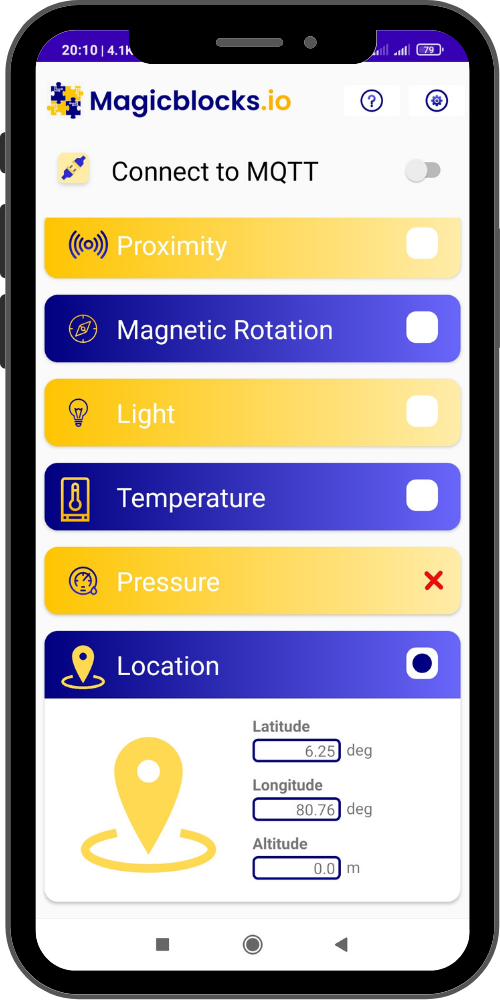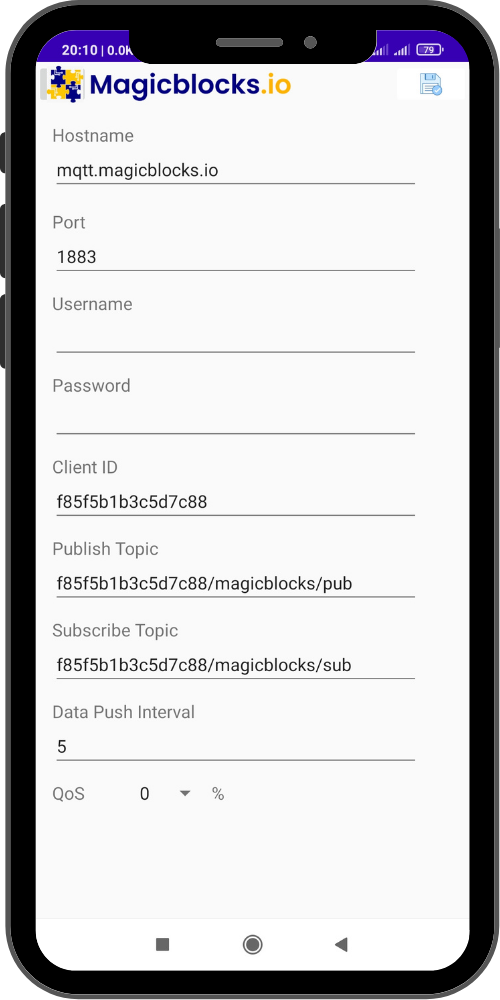 Learn more on applications and technical concepts