 Magicbit Uploader
Magicbit uploader desktop
Magicbit uploader is a tool to configure magicbit board to work with various platforms and programming languages. With the magicbit uploader web tool, you could do the configuration right from the web browser. If problems arises, you can use the offline version of magicbit uploader.
Goto magicbit download page through this link. (Download). Select your operating system and press download.

After downloading, install the software & open the tool.
Select the correct COM port.
Click on the button of your preferred platform. magicbit will restart after installation.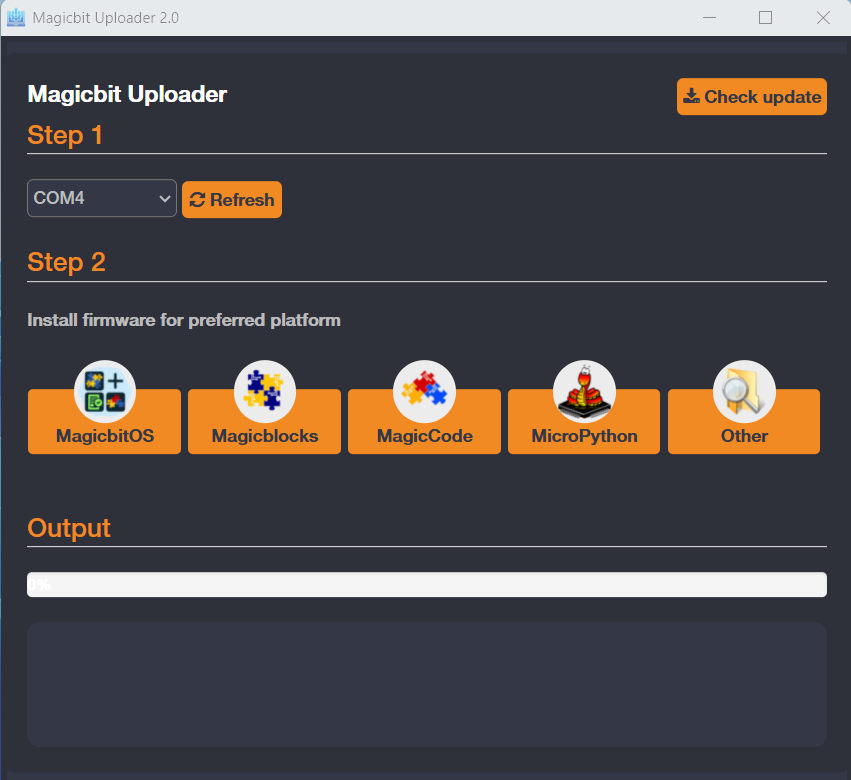 Fixing common problems
Q1: Automatic uploading may not work properly in some computers. Try following steps if you get Connecting… message on output window in magicbit uploader or in Arduino
Press flash button on Magicbit before click upload
Press and release reset button while holding the flash button down
Release the flash button
Then try to upload again. If it still didn't work please send us an email to [email protected]