All in One Solution for STEM Education
Magicbit offers the total solution for education institutions with hardware, software and content together with support channels.
Contact us for more details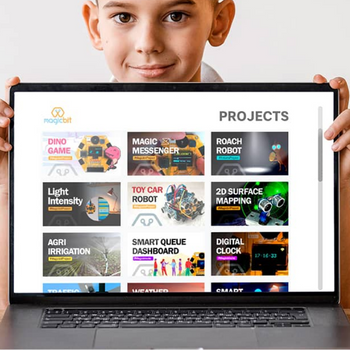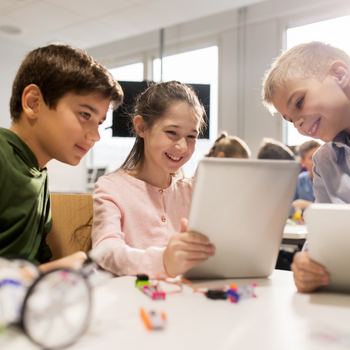 Support
24×7 technical support
Curriculum
Tailor made curriculum development
Training
Train the trainer program
For Educators
Educators around the world can explore new opportunities in STEM education programs with Magicbit.

K-12 Education
Schools can use Magicbit to introduce STEM education concepts to student

STEM Institutes
Organizations promoting coding, robotics, Internet of Things, electronics and tech-innovations can use Magicbit products and services to make the programs more effective and attractive.
Vocational training & Universities
Higher education institutes can use Magicbit products for practical, deliver structured courses and modules
Magicbit is a fast to learn, easy to use and cost effective innovation platform
Magcbit hardware
Magicbit Hardware is feature rich with inbuilt functions without the need for many additional components. The plug and play nature of modules without the need for wires, cables or breadboards make it easier to even teach online.
Find out more
Innovation Ecosystem
Magicbit has software compatibility with popular software such as Scratch, Arduino, Python, C# and even a cloud based IoT platform. The mobile app and content together with all this creates a perfect ecosystem for learning innovation.
Learn More
Support
Magicbit provides dedicated direct support channels for educators and online support for students in institutions. This helps to resolve queries, doubts and roadblocks quickly and move ahead in the innovation journey.
Contact us
Magicbit

STEM

Innovation

Lab

Kit
Get Essentials today and start building next-generation websites, create awesome pages with unlimited possibilities.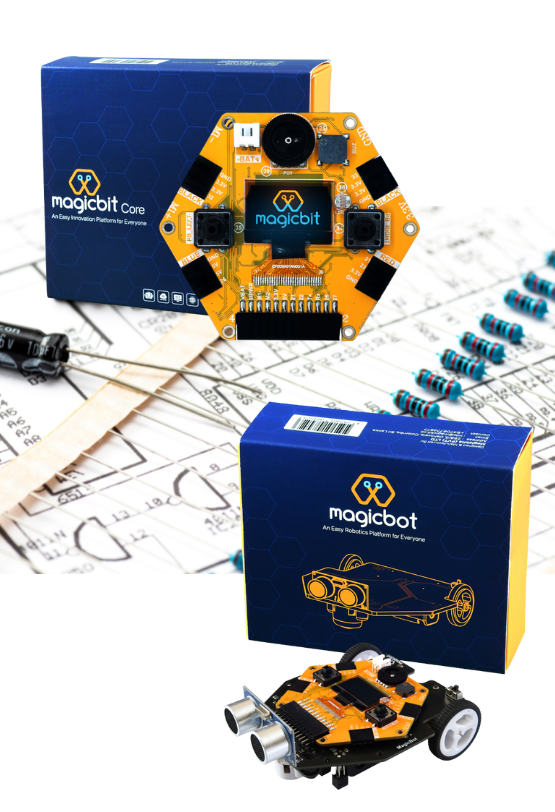 STEM Education Kits
All in one solution for STEM education

Development Boards
Magicbit Core, MagicKey

Robotics
Magicbot, DC motors, wheels , servo motor

Electronics
Resistor pack, Capacitor pack, Transistor and IC pack, breadboard and jumper wires

Sensors and Actuators
Motion sensor, Soil moisture, Ultrasonic distance sensor, RGB LED, Temperature & Humidity
Download Complete List
Printed Guides
Printed activity book and innovation lab setup guide
Magicbit LMS
Access to Magicbit learning platform with innovation curriculum
Support
24×7 Support channel for instructors and chat support for students
Affordables prices
We provide support for more than 15K+ Businesses.
Magcibit Innovation Packs
Includes all what you need to do innovations
Essentials includes a large number of demos.
Unlimited access to content platform
Learn what you get in your purchase.
24X7 Dedicated support channel
Innovation is all about finding creative solutions. Do you have a custom Requirement?
See

what

our

customers

say

about

Essentials
Strong growth
We have a 5000+ community all around the world