 MagicbitOS
Getting Started with magicbitOS
What is magicbitOS?
magicbitOS is an all in one operating system that runs on magicbit. You can switch between magiclocks mode, magiccode mode & test modes without a need for a computer to reprogram the board. If you bought the magicbit recently, magicbitOS installed on your magicbit from the factory. You can skip the next step.
How to get magicbitOS
If you don't have magicbitOS on your magicbit, you can easily install magicbitOS from magicbit uploader following steps below.
Download & install latest magicbit uploader. (Download)
Open installed magicbit uploader.
Select the correct COM port.
Click on the magicbitOS button. magicbit will restart after installation.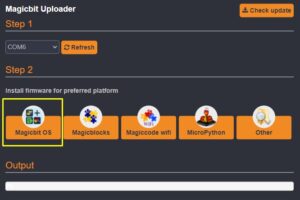 Selecting mode
When you power up magicbit, you get 10 seconds to select mode.  Else magicbit will boot up to the mode you previously selected. Inside the boot menu you have 3 options to choose from. You can change the selection from the left push button and load the mode from the right push button.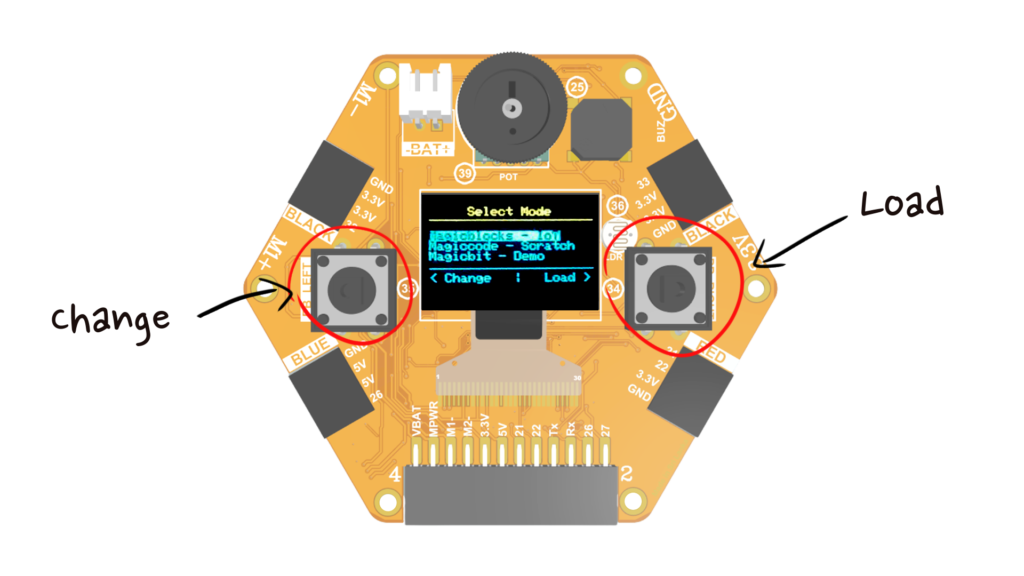 Modes
magicblocks.io
magicblocks IoT enables you to build IoT applications with magicblocks.io platform. Find more information from www.magicblocks.io.

magiccode – WiFi
magicode is the scratch based no-code programming platform from us. You can learn underlying theories of programming in a graphical manner using this. By enabling this mode, you enable magiccode WiFi version. You can connect the magicbit to the computer and program using magiccode, more info from here .

magicbit – Demo
magicbit demo includes a sensor test program as well as a program to test out the magicbot robot platform without the need of reprogramming or a computer.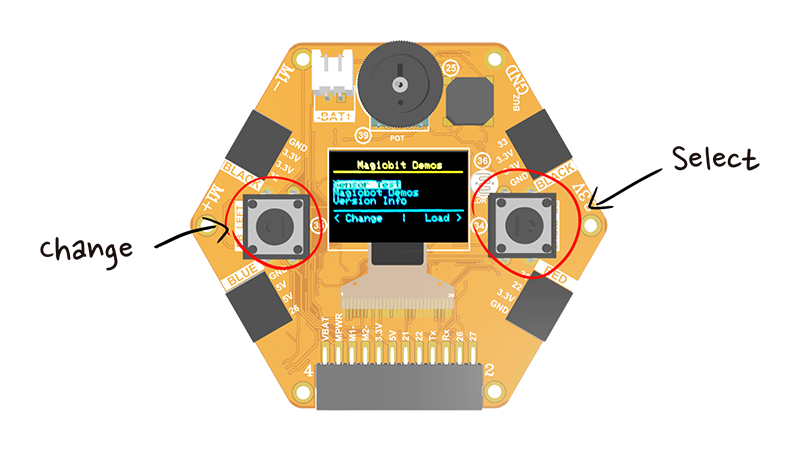 Sensor test mode could test all the sensors comes with magicbit platform easily.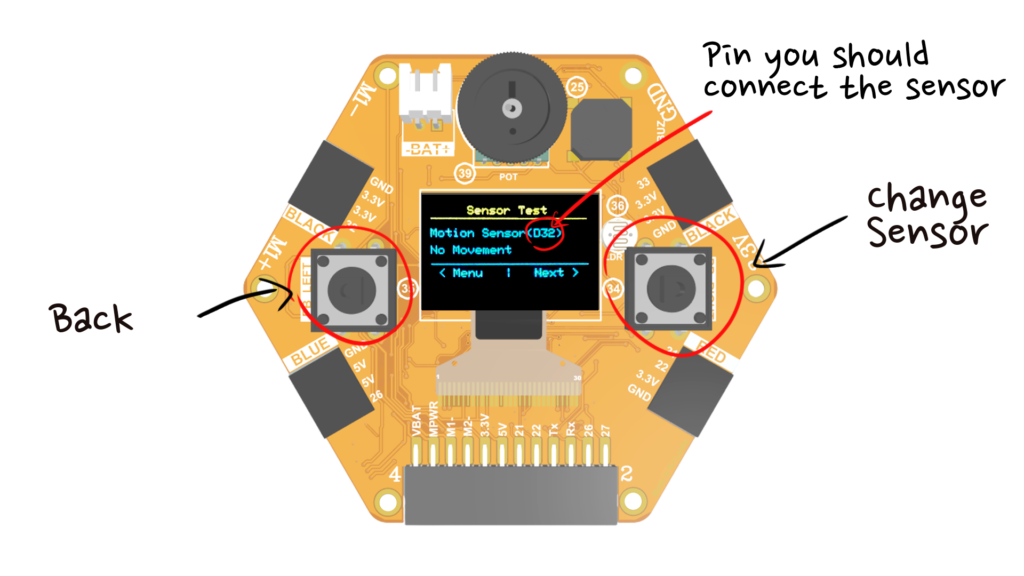 If you have a magicbot robot kit, you can test run it easily. Line follower program and obstacle avoidance program can be selected from the menu.